Singapore 48-hour Stopover
What Can I Do in Singapore During a 48-Hour Stopover?
Only have two days to explore, you may find yourself asking what can I do in Singapore in 48 hours? Two days is more than enough time to see the best that the city has to offer and take memorable photos to share with friends and family back home. Short stopovers in the city are common so why not opt to see the sights instead of staying in your hotel room? It's a great way to get an add-on holiday or break between business events. There are plenty of beautiful landmarks to see and explore, beautiful beach areas where you can swim and unwind and gourmet restaurants and stunning sights to see at night. 48 hours is more than enough time to craft an exciting visit to this tourist-friendly city. Our top recommendations include:
1. Local hawker centres
Singapore food scene is definitely worth exploring even if it's just a short trip of 48-hours, from the vibrant local hawker centres to fancy Michelin star restaurants, you can plan your meals ahead according to your budgets. Tiong Bahru Food Centre, Newton Circus Food Centre are must-eat places and in case you'd like to squeeze in 1 or 2 fancy meals at restaurants, please book ahead to avoid disappointments.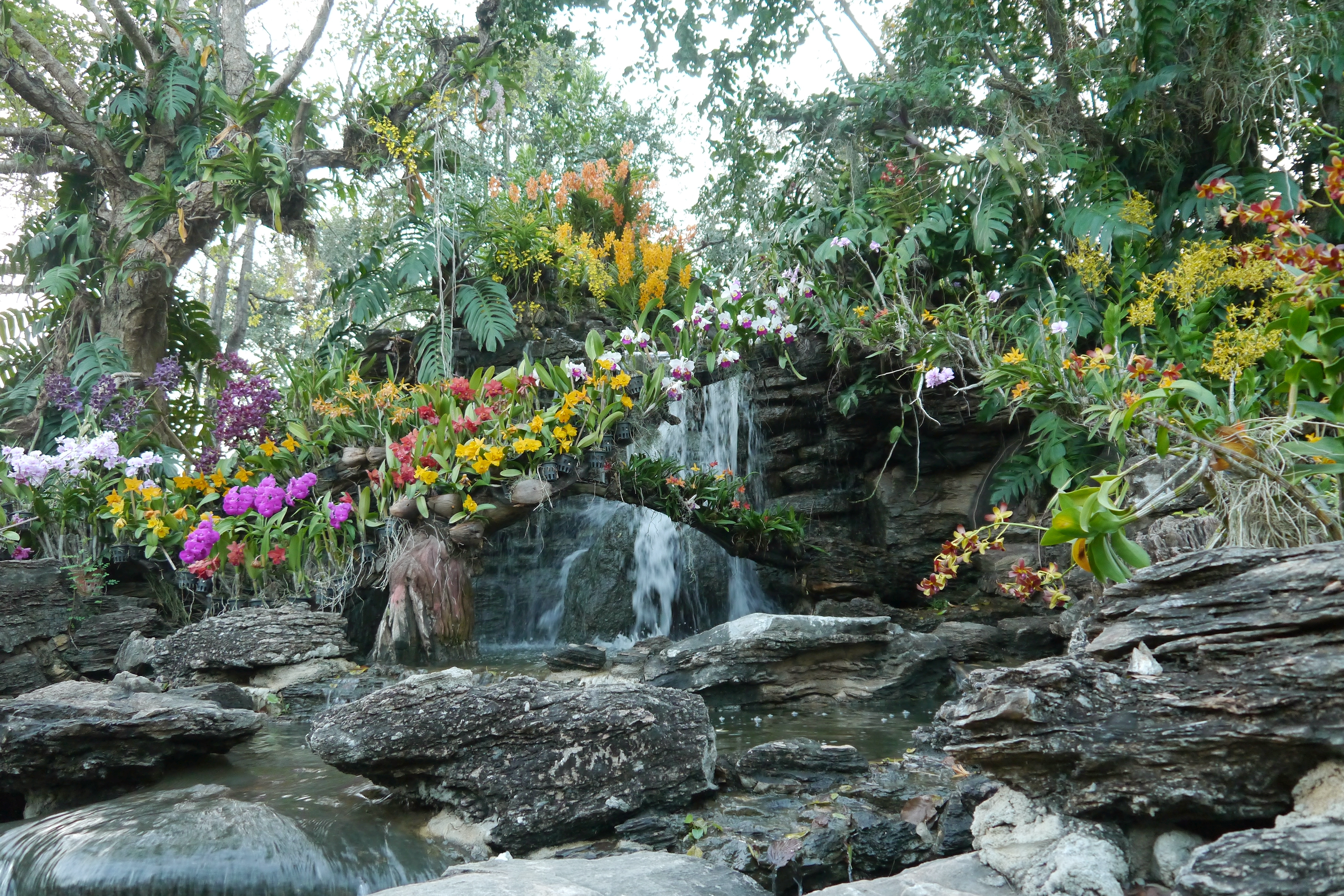 2. Singapore Botanical Garden and Orchid Garden
The garden has been in existence since the 1800s and is a UNESCO World Heritage Site. The Singapore Botanical Garden is a tropical botanical garden and home to heritage streets, special sculptures, exhibitions and lush tropical plants. It is located on historic Orchard Road. An excellent place to have breakfast on the lawns or sundowners at the restaurant, visit "Swan Lake", the fish ponds at the Green Pavilion, see Singapore's national flower, the Papilionanthe Miss Joaquim, and the Learning Forest. The National Orchid Garden is a must-see.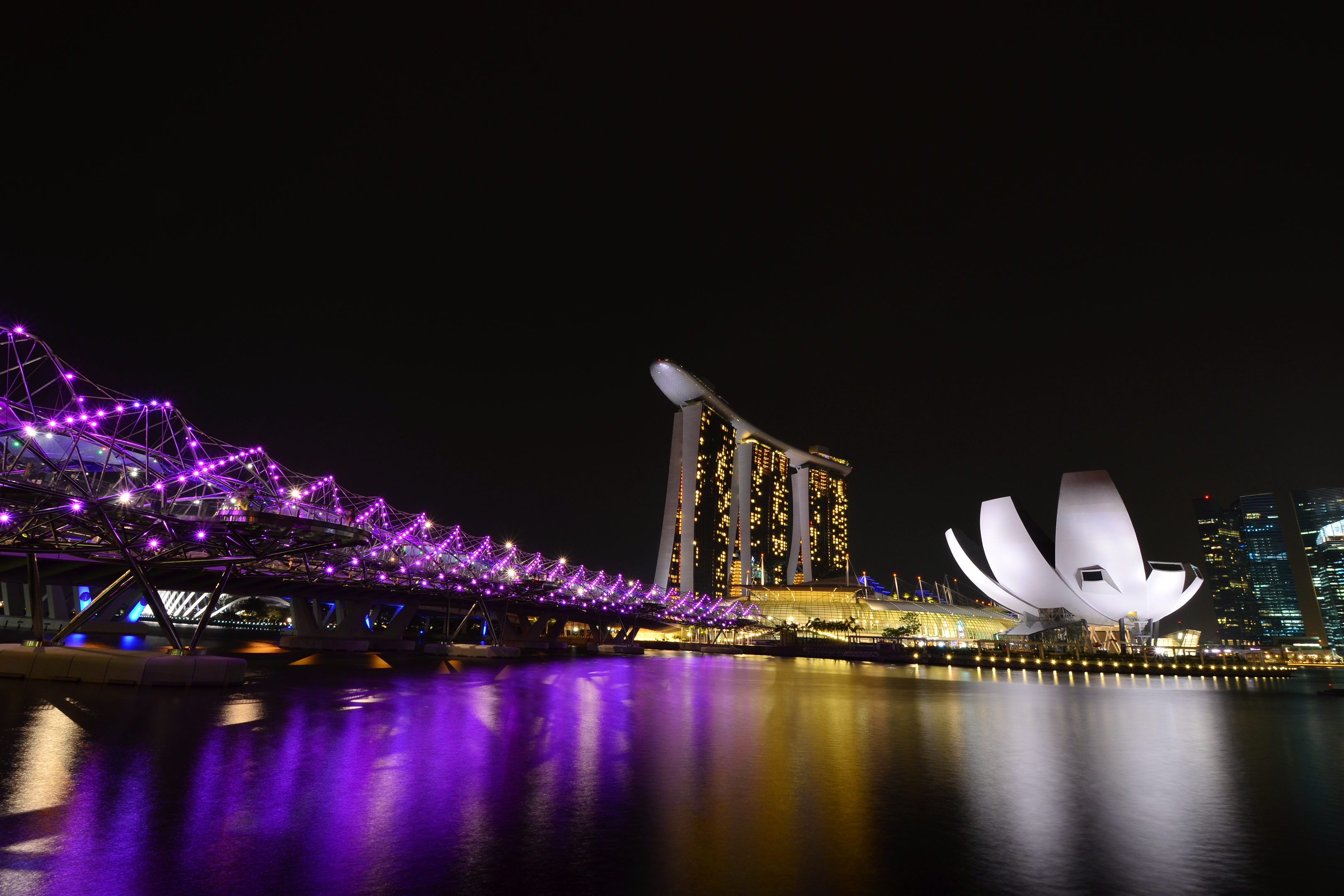 3. Helix Bridge and Marina Bay
The Helix Bridge is a pedestrian bridge linking the Marina Centre with Marina South in the Marina Bay area, downtown in Singapore. A 3.5 km waterfront promenade will take you close to the ArtScience Museum to view its fascinating rotating exhibits where art, science, and technology fuse, or the equally engaging ALIVE Museum. At night the bridge is lit up for some spectacular views. A great way to spend your first evening in Singapore.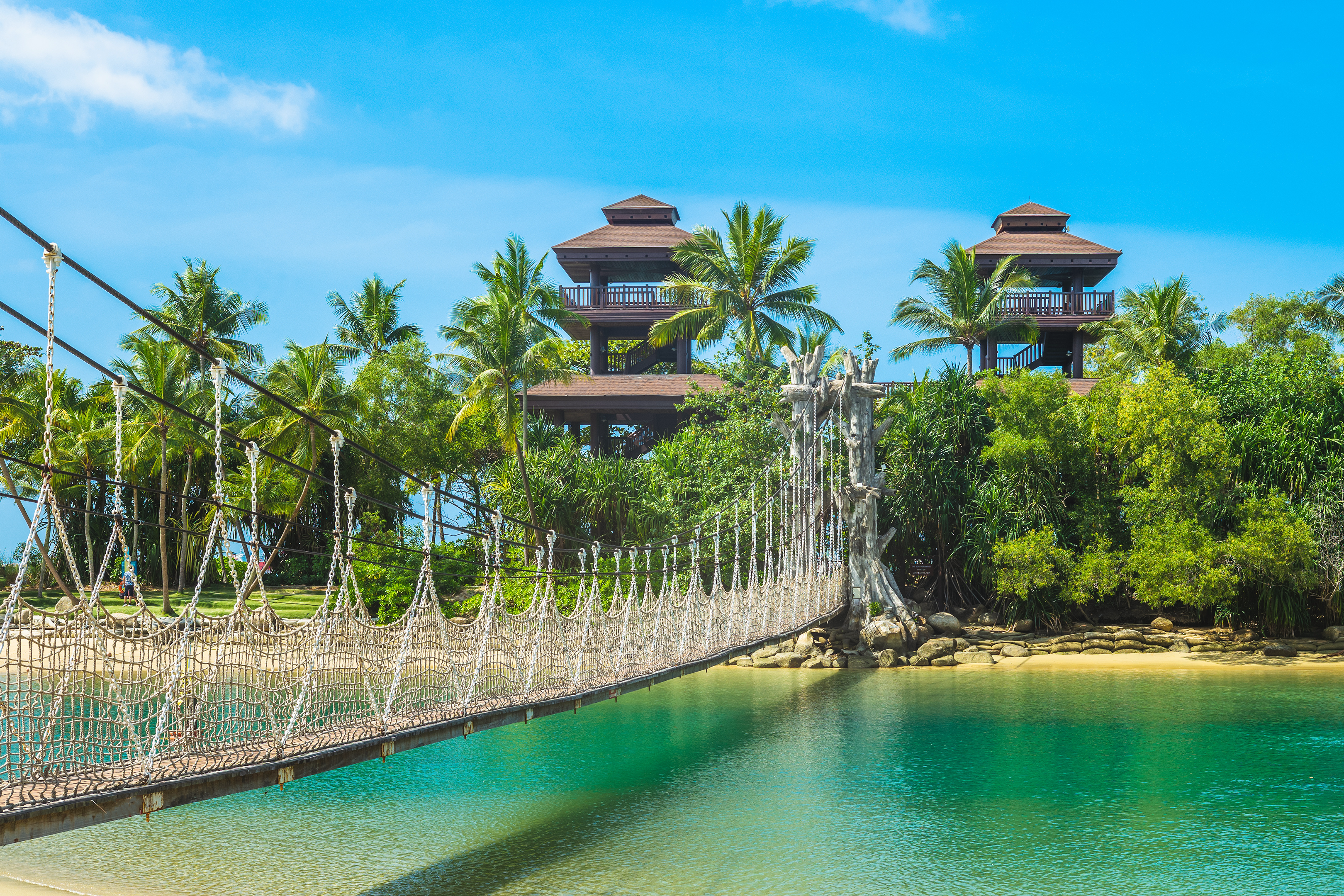 4. Sentosa
The Sentosa island resort is located off Singapore's southern coast. A road, cable cars, pedestrian boardwalk and monorail links the city to the island. The Tiger Sky Tower offers stunning views that can see all the way to Indonesia. Palawan Beach, on the southern coast is home to myriad bars, food stalls and a suspension bridge that leads to to a small offshore island. Do pop by Tanjong Beach Club and lounge on a private daybed by the beach or at the pool and enjoy a cocktail.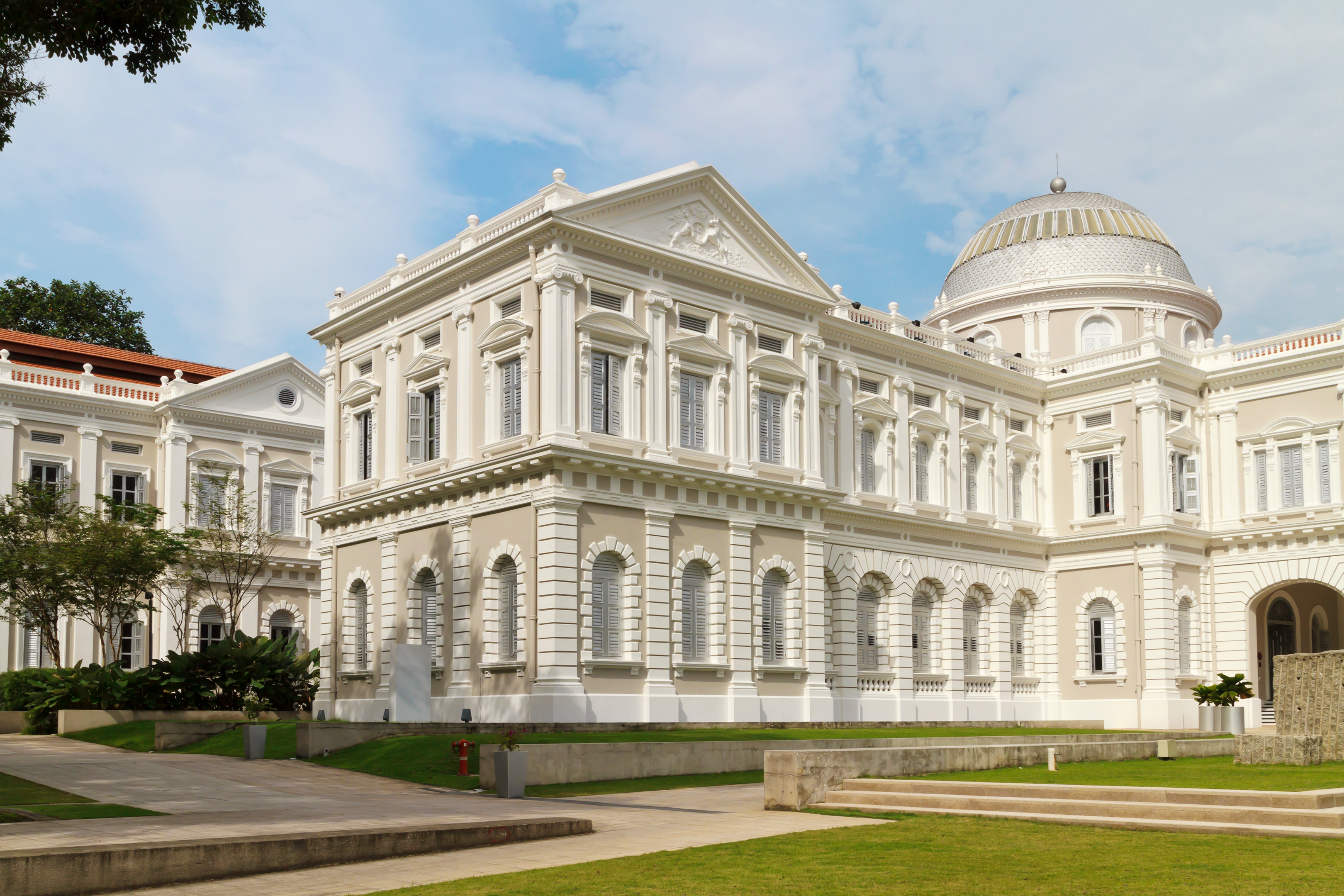 5. Museums, galleries and contemporary art museums
In the afternoon a visit to the museums and art galleries in the city help beat the heat. The National Museum of Singapore guides you through the region's history and culture and the National Gallery of Singapore houses the largest public collection of modern art in Singapore and Southeast Asia. The Singapore Art Museum displays an array of contemporary artworks. The art and culture of the city is nicely showcased and easy to reach.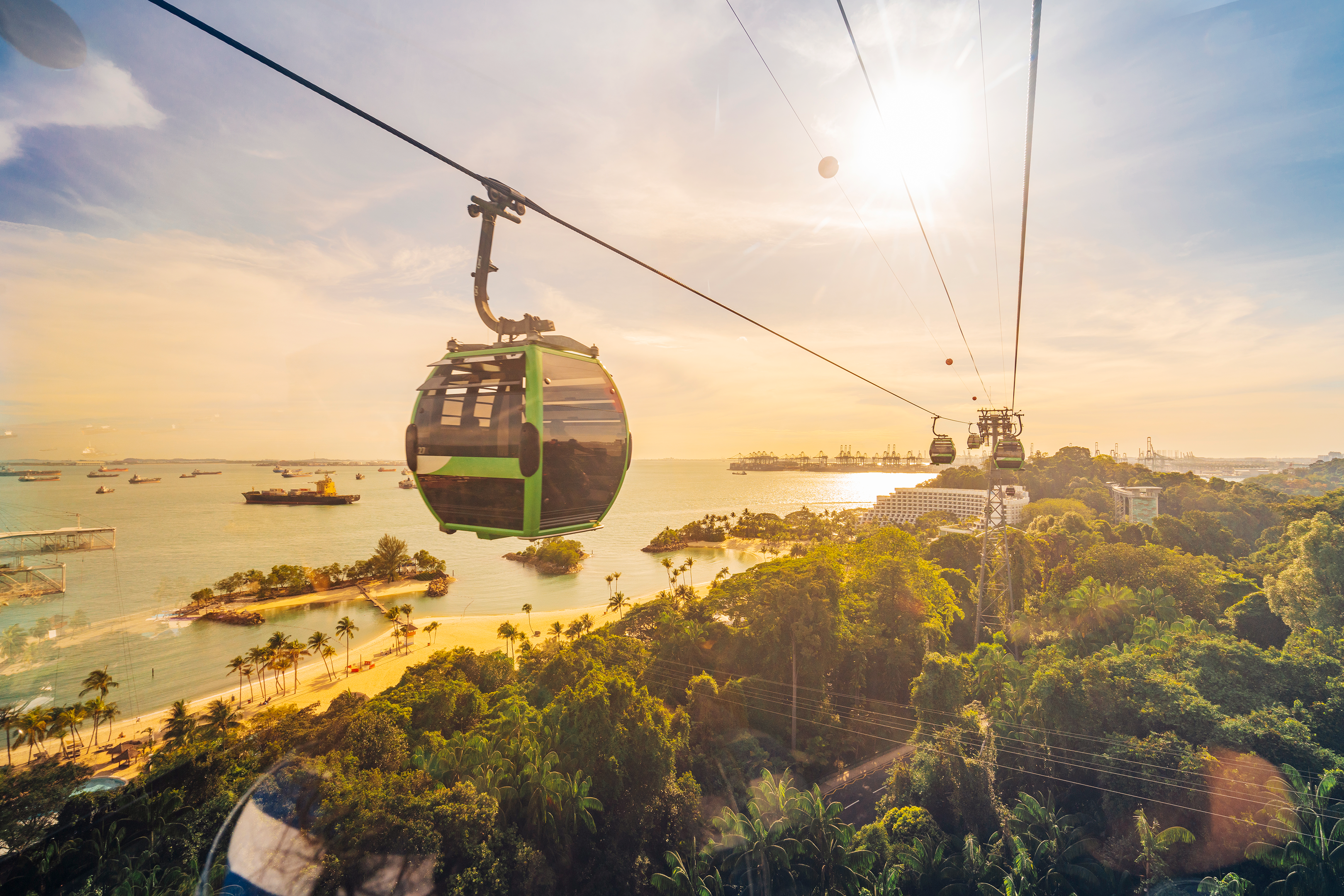 6. Cable Car Sky Dining by night
Dine in a private Stardust Cabin for two as the city lights appear beneath you. Diners can enjoy views of Faber Peak, the harbour area and Sentosa. Dinner is a 4-course meal or opt for the premium lobster meal. The trip lasts about 90 minutes. This is the perfect way to while away the evening hours and end your 48 hour visit to Singapore. Cable car trips are available from January to November and you can book tickets in advance. Who says two days isn't enough time to have a great trip in Singapore.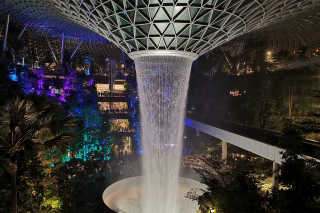 7. Adventure activities in Singapore
If adventure trips are your specialty, a 48 hour trip is long enough to enjoy some adrenaline-fuelled fun in and near the city, like indoor skydiving at iFly Sentosa, the Changi experience studio at Jewel Changi Airport, Night Safari, Forest Adventure, or reverse bungee jumping.
8. Where to book tickets and flights
Book tickets for the monorail, cable car or restaurants in advance of your trip, so you can relax and enjoy your two day stopover in the city. Consult maps and information websites to find the best local restaurants and cafes, public transport options. This is a wonderful city to explore. Beaches are accessible from the city and there are parks, gardens close to hotels, other accommodation and the airport. Great value flight and accommodation packages to Singapore can be booked on BudgetAir for weekends or longer stays.
---
---
Want to read more travel tips?