Malaysia Airlines travel classes
Travel in style on the A350 with a business class ticket. Relax in a fully reclinable seat and enjoy the comfort of plush linen. In-flight entertainment and WiFi is at your fingertips. Then there's the fine dining and exclusive check-in privileges to take advantage of.
First class travellers can enjoy the same benefits and more; plush waiting lounges, a tuck-in service and the very best of gourmet food. With economy class you have the option of selecting your favourite seat, ensuring that your party can travel together, or you can enjoy a window seat. Special dietary requirements are also taken care of, so whether you're vegetarian, gluten intolerant or diabetic, you can be sure that your needs will be catered for.
Economy
Each of the 220 Economy class seats have a seat pitch of 32 inches and are equipped with a 115v AC PED power supply plus a USB port. Enjoy over 100 hours of on demand high quality, engaging entertainment onboard, from the latest blockbusters to popular TV shows, to multi-player games and critically acclaimed album releases on a 11" Panasonic capacitive touch screen.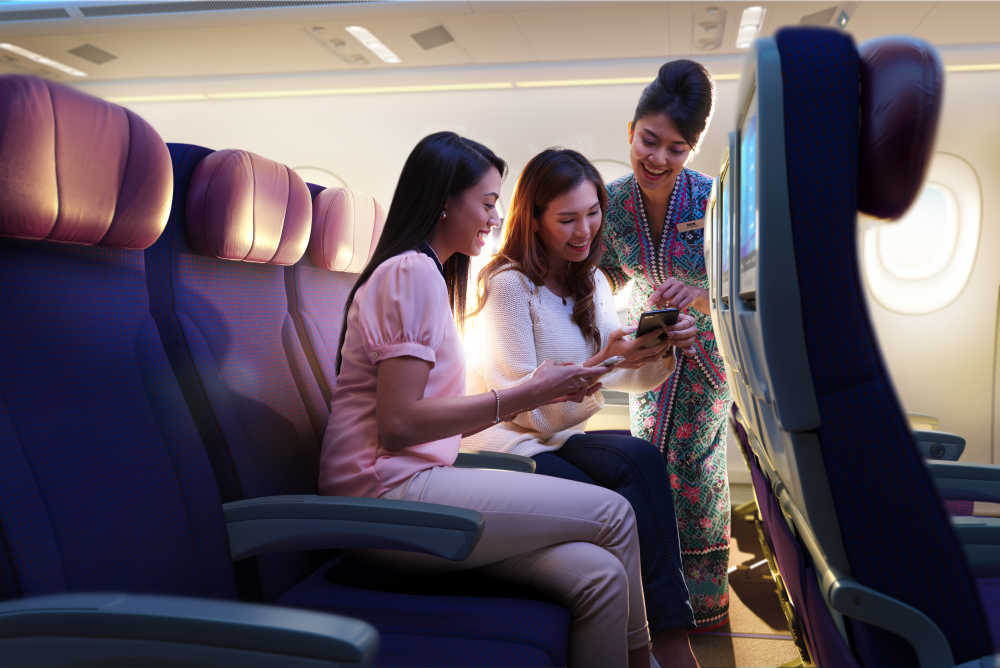 Economy extra legroom seats
There are 27 extra leg room economy seats featuring a spacious 36" seat pitch and foot rest for customers needing the extra space.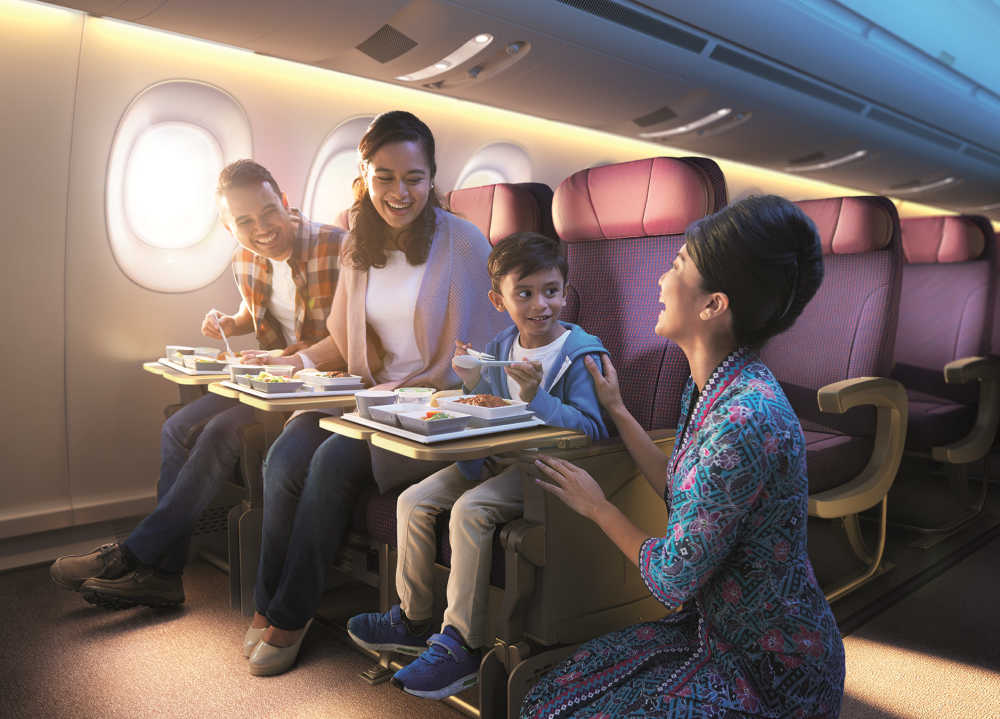 Business
The Business Class seats on the A350 aircraft are designed with generous leg-room with a seat pitch of 78" extending to full flat beds so you can rest and enjoy unparalleled privacy throughout the journey. Each seat is equipped with a 115v AC PED power supply and USB port, mood lighting, personal stowage with mirror, phone and bottle holder and coat hook.
Enjoy the airline's renowned Satay dish, take your pick from a wide selection of gourmet cuisine, award winning wines and exclusive Chef-on-Call, service. Relax and enjoy a wide range of entertainment options with individual 16" IFE capacitive touchscreen.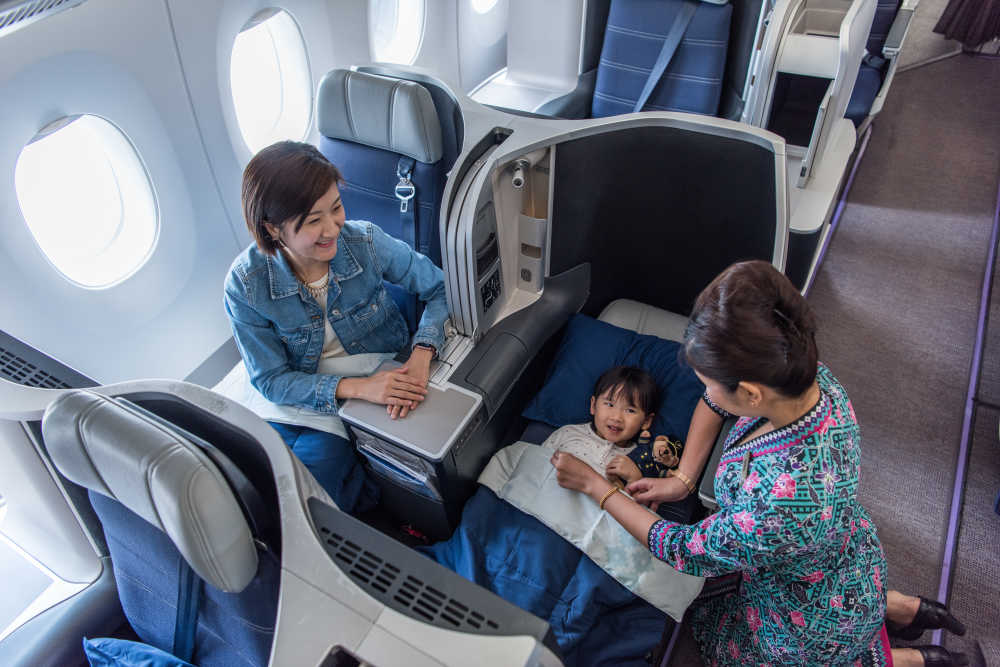 Each passenger also receives special amenity kits from Aspinal of London.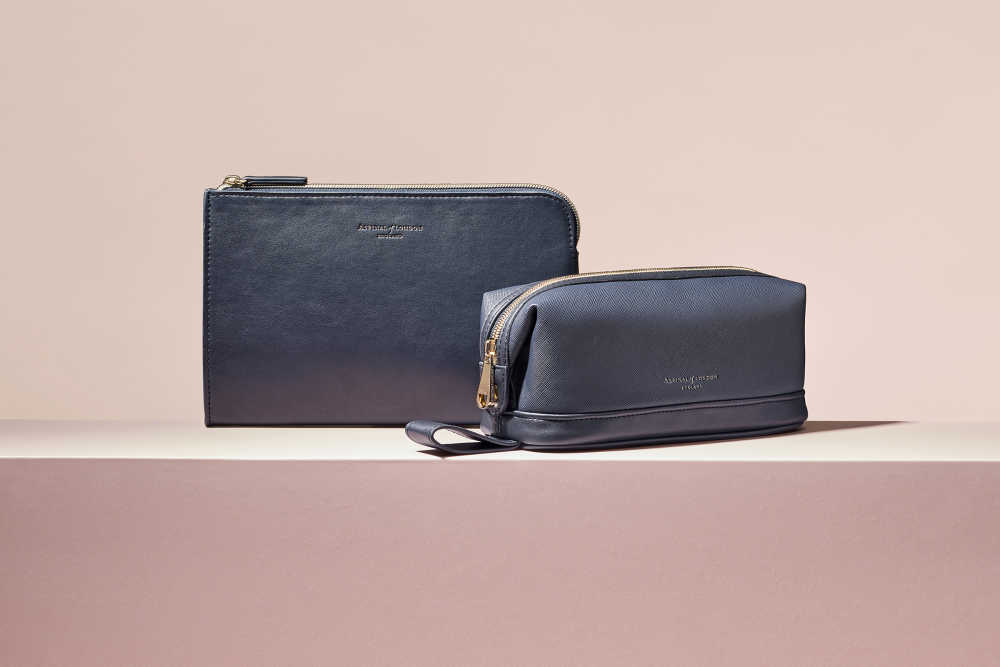 Business Suite
Indulge in a First Class Experience with Malaysia Airlines' new Business Suites. With a 180-degree recline flat bed, 26.1" width of personal space and a 24" entertainment screen, exclusive fine dining gourmet menu and chef-on-call service, Malaysian Hospitality takes travel to a whole new level.
Once in the air, passengers are treated to a spacious seat with a large TV screen for entertainment. When ready for a restful sleep, the seat transforms into a comfortable 83-inch lie-flat bed, complete with a cosy duvet and fluffy pillow; you even get your own Malaysia Airlines branded sleeping suit and a special Aspinal of London amenity kit. Each seat is also equipped with a 115v PED power supply and USB port, meal and cocktail table, feature light, vanity mirror, console stowage and magazine rack.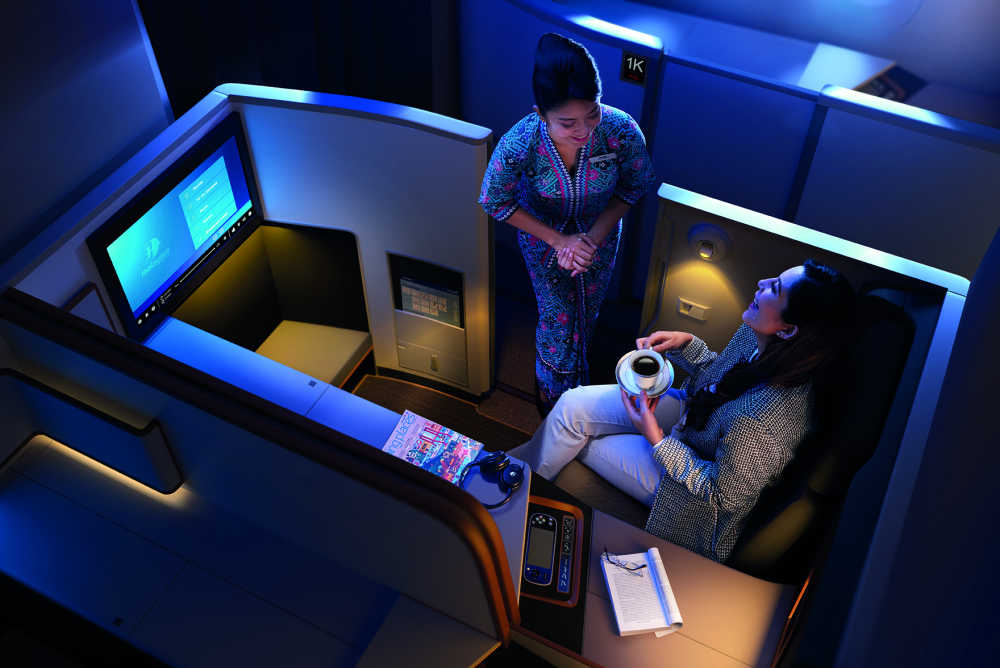 Malaysia Airlines Golden Lounge
Guests of Malaysia Airlines will enjoy Malaysian hospitality and a premium travel experience from the moment they arrive at the airport. Whether prior to departure or during transfers, the Golden Lounge is the perfect place to unwind, grab authentic Malaysian cuisine or catch up with work in comfort before your flight. You will feel right at home in our Golden Lounges, whether you're flying solo or with your family. And with seating that features built-in universal and USB points, alongside complimentary high-speed Wi-Fi, both you and your devices can get quickly recharged.
The Golden Lounge at Heathrow Terminal 4 is located near Gate 6 which boasts the best panoramic view of any lounge in Heathrow adjudged by The Design Air. The three Golden Lounges in Kuala Lumpur International Airport have all been recently refurbished with a wealth of new design touches and amenities.