Take part in a world exclusive! Fly under anesthesia
Flying is fantastic. Get into a plane today and lie on a tropical beach on the other side of the world tomorrow. However, the flight is not always a walk in the park. Other passengers are irritating, sitting for a long time in a small space, a fear of flying and the inevitable jet lag can turn a long flight into a nightmare.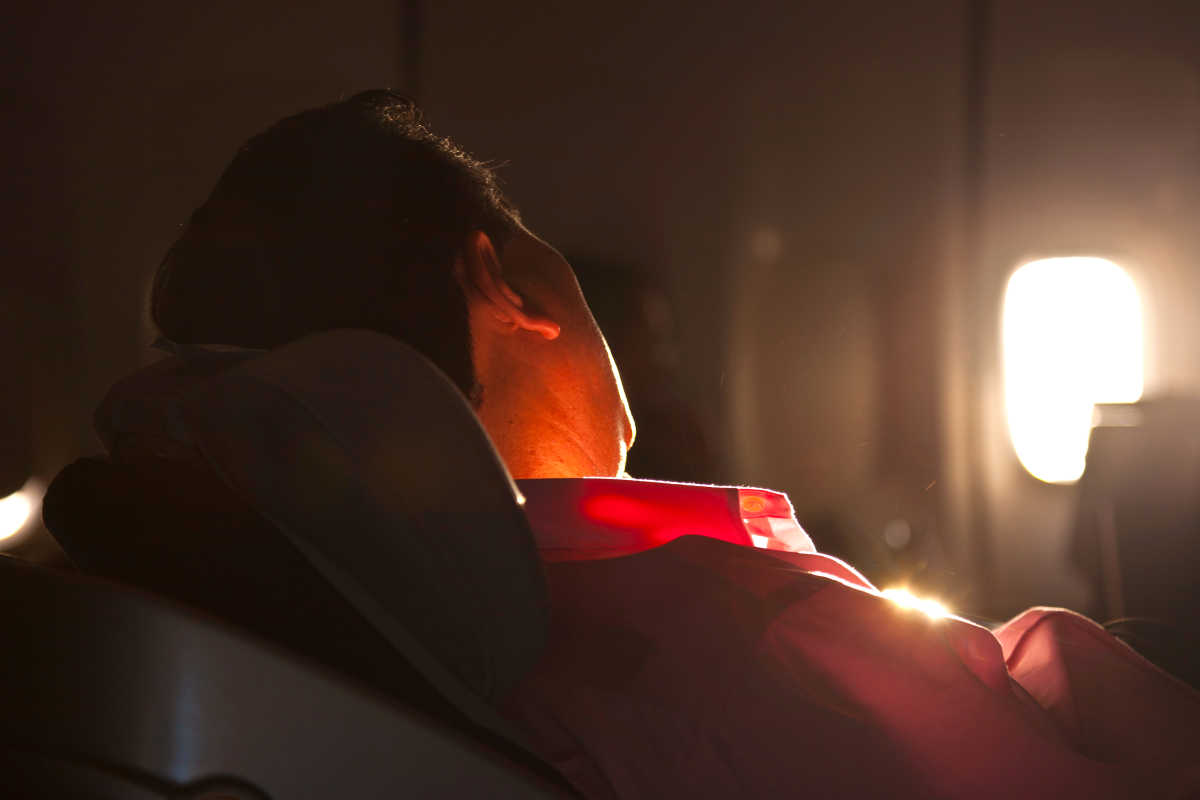 The solution to all of your flight problems
But this can change! BudgetAir introduces Fly under Anesthesia. Thanks to a newly developed type of anesthesia, BudgetAir provides the opportunity for you to sleep away your flight whilst under anesthesia. You won't notice any of the annoyances onboard and everything will pass you by whilst you are in dreamland. You will step off the plane fresh and rested rather than tired and groggy, and ready to start your holiday.
Free test flights to Bangkok
The purpose of the 'anesthetic flight' is to fly totally rested, so that passengers can make the best use of the time for travelling and arrive ready at the destination. The Fly under Anesthesia scheme is currently still in a testing phase. The tests must show that passengers do indeed arrive rested, and that they are in no way impeded by the anesthesia. If the test proves successful, the goal is to offer it as an option on all intercontinental flights.
BudgetAir is looking for enthusiastic testers who want to try the Fly under Anesthesia scheme for the very first time. The first tests will take place in June on the route London - Bangkok. Interested? You still have time to register using the form below for a test flight. In exchange for participating in several medical examinations before and after the flight, you will fly for free to Thailand. Awesome!