Vietnam Best Destinations
Best Destinations in Vietnam
You've probably seen it in the background of countless war movies, but nothing can prepare you for the epic beauty of Vietnam. It is a very diverse country, filled with delicious food and countless things to see and do. From the natural beauty of the Marble Mountains and Ha Long Bay to the man-made artistry of the sacred temples and Cu Chi Tunnels, Vietnam has a lot to offer travellers.
The country has suffered a long dark history of colonialism, communism, war, and poverty. You cannot escape learning about the horrid history whose effects are still visible on the faces, bodies the locals even today. Admittedly, it's a hard country to travel through but despite the challenges you'll find a very rewarding and interesting place to visit.
1. Light up your life in Hoi An
Hoi An is one of the most popular destinations for tourists traveling to the country for its famous colourful lanterns. The place is packed with quirky historical homes and buildings and quaint cafes with some great traditional Vietnamese coffee. It's small and great for walking, perfect for buying tailor made suits made, lots of good restaurants, exotic nearby beaches, and relaxing by the river.
This is easily my favourite place in Vietnam. It has a relaxing quality to it that makes staying for a while very attractive, whilst also offering wild nights out for those more inclined. Be sure to check out Lantern Road, the Japanese Bridge and the sheer amount of shops for shopping.
2. The Golden Bridge Hands in Da Nang
Ba Na Hills has exploded recently on social media and made particularly famous for its Golden Bridge which is a (you guessed it) a golden bridge, suspended above the mountains by two bodiless hands. It is part of the Sunworld franchise and is honestly a superb sight and one that should definitely be checked out. It costs £28 (750,000 Dong each) and this includes entrance fee to the theme park as well which is really enjoyable too as it has fairy tale towns, buildings and plenty of rides for all ages.
The best place to base yourself in Da Nang is definitely the Naman Retreat which is famous for its honeymoon packages where you can stay in a luxurious private villa with its own pool, a state of the art of Spa & wellness centre and a beautifully refreshing infinity pool overlooking the white beach. Dine on delicious canapes, drink sparkling wine and enjoy being waited on hand and foot.
3. Climb the Mua Caves in Ninh Binh
One of the more up and coming areas of Vietnam, Ninh Binh boasts an insane amount of beauty which cannot be described to its full extent. Nestled away in the mountains are the Mua Caves which has a total of 450 steps to the top of the mountain where you can find views of Tam Coc river, pagodas and an impressive dragon statue.
The best time to go is at sunrise, as it's a lot cooler, less sweaty and way less people to get some iconic photos. Or if you fancy a more chilled out day then head to Tam Coc for a relaxing boat cruise along the river where the locals paddle the small boats with their feet and is quite a sight to see and experience.
4. Find the Abandoned Water Park in Hue
I heard about this via rumours through other travellers and although it's not really known of the tourist scene it is still a pretty popular place to explore for those seeking a bit more adventure. Technically the park is closed and there is a guard which will stop you from going in. However, if you grease their palm a little they will turn a blind while you ride past and into the huge park.
The park's centrepiece, an enormous dragon, is its most interesting feature. You can walk through its rooms of shattered aquarium glass, climb to the top, and peer out the dragon's magnificent jaws. Further around the lake, there are some water slides overgrown with vines and littered with leaves and behind that is a decrepit water show arena.
It's a strange place and, if you're intrigued by such forsaken modern ruins, it is definitely worth a look and a little bit creepy too.
5. The Crazy House of Da Lat
One of the quirkiest attractions in Da Lat is known by its nickname the Crazy House although its real name is the Hang Nga Guest House and Art Gallery which is actually a hotel. The reason for its name is that the house is built to resemble a tree and was designed in 1990 by Dang Viet Nga who is a famous Vietnamese architect.
There are around a dozen rooms here which are all designed with a different theme in mind and you will find tunnels and ladders here as well as statues of bears, tigers and kangaroos. If you don't fancy staying here, then you can still pay an entrance fee to explore it and it's a great way to see a different side of Vietnamese architecture in Da Lat.
6. Explore Cam Ranh's delights
This is definitely an underrated city in Vietnam and not one that is particularly visited which makes it super unique. Boasting beautiful beaches that stretch for as far as the eye can see, surrounded by lush mountains it is definitely easy to find peace here. It is well worth checking out the Po Nagar Cham Towers which are a complex of interesting sculptures and architecture with a huge tower in the centre.
Fancy some luxury and relaxation instead? Well I would highly suggest booking yourself a few nights at The Anam which is an incredible 5-star resort, where it is a luxurious haven of serenity, seclusion and excellent service. Located directly on the beachfront, the Anam has a clear atmosphere of grandeur from the offset with its stunning architecture, design and small details you won't find anywhere else. Did I mention it has 3 large pools? What more do you need?
7. Ride a Jeep Over the Mui Ne Sand Dunes
Jeep tours at the white sand dunes is a new activity in Mui Ne recent years. Vietnam is not really a place where you would imagine sand dunes to be, yet they have both white and red sand making it very unique.
You will be taken to the top of one of the highest dunes where you will see some impeccable views of desert, forestry and a gorgeous lake.
8. Lose Yourself on Cat Ba Island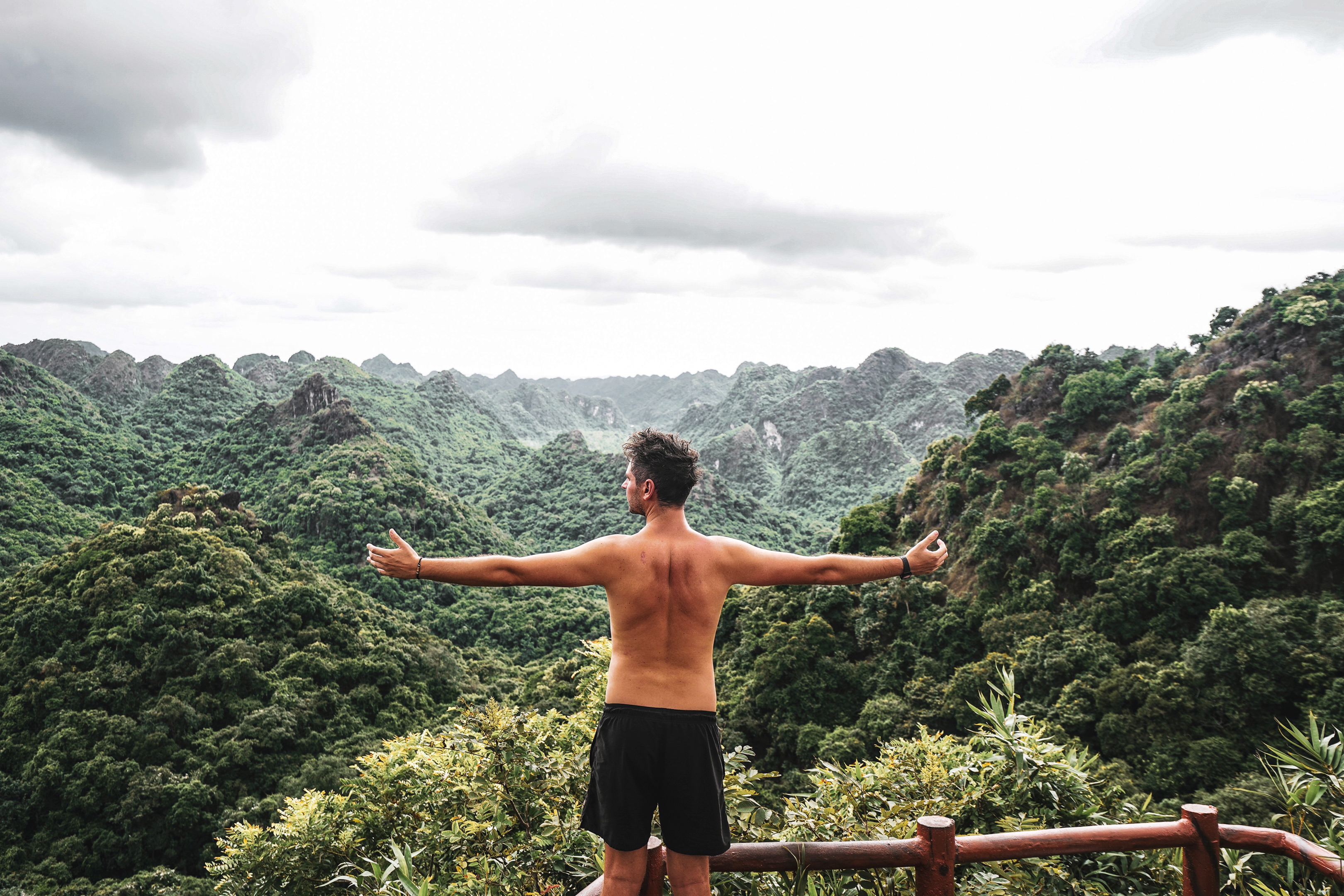 This is a small but exceptionally beautiful island that is a strong draw for backpackers. Head to the national park for jungle treks and the most breath-taking panoramic views of the island. It takes a short hike through jungle, packed with wildlife but it is well worth it when you reach the top.
If you are there at the right time of year you can go swimming at night and see the fluorescent plankton glowing all around you in some of the most secluded beaches. With magnificent sunsets, beautiful beaches, numerous forts and caves, Cat Ba is a must visit!
Inspired to visit Vietnam? Find your ticket with Budgetair.co.uk
Be sure to check out my website Take The Leap Travel for more information and travel advice as well as my Instagram @explorewithlee and @taketheleaptravel.
Ready to go on holidays? Check out the latest flight deals for your next trip on budgetair.co.uk!
---
Want to read more?