The Essential Guide To Tokoriki Island
The island
The island is located in the Mamanuca Islands which is roughly 35km away from Nadi on the mainland, by boat. There are three different ways to get there: ferry, helicopter or sea plane. The ferry, whilst not the stylish option, is certainly the more affordable ($310 Fijian return). It only takes one hour by the time you arrive at the island where you are met by smaller taxi boats to take you the last small distance to either the Tokoriki Island Resort or the Sheraton.
Upon arriving on the Island, you are met by the colourful, friendly, local Fijian's playing guitar and Ukulele, singing native songs and welcoming you to the resort. It my mind it was a scene straight out of the movies and reminded me of 'Forgetting Sarah Marshall'. Everywhere you look are beautiful, clean, white beaches, crystal clear blue sea, tropical beach huts, exotic palm trees and coconuts. The best part is how quiet it is once the live music has finished, the occasional roar of a boat engine and then soft lapping sounds of waves reaching the shoreline.
1. Relax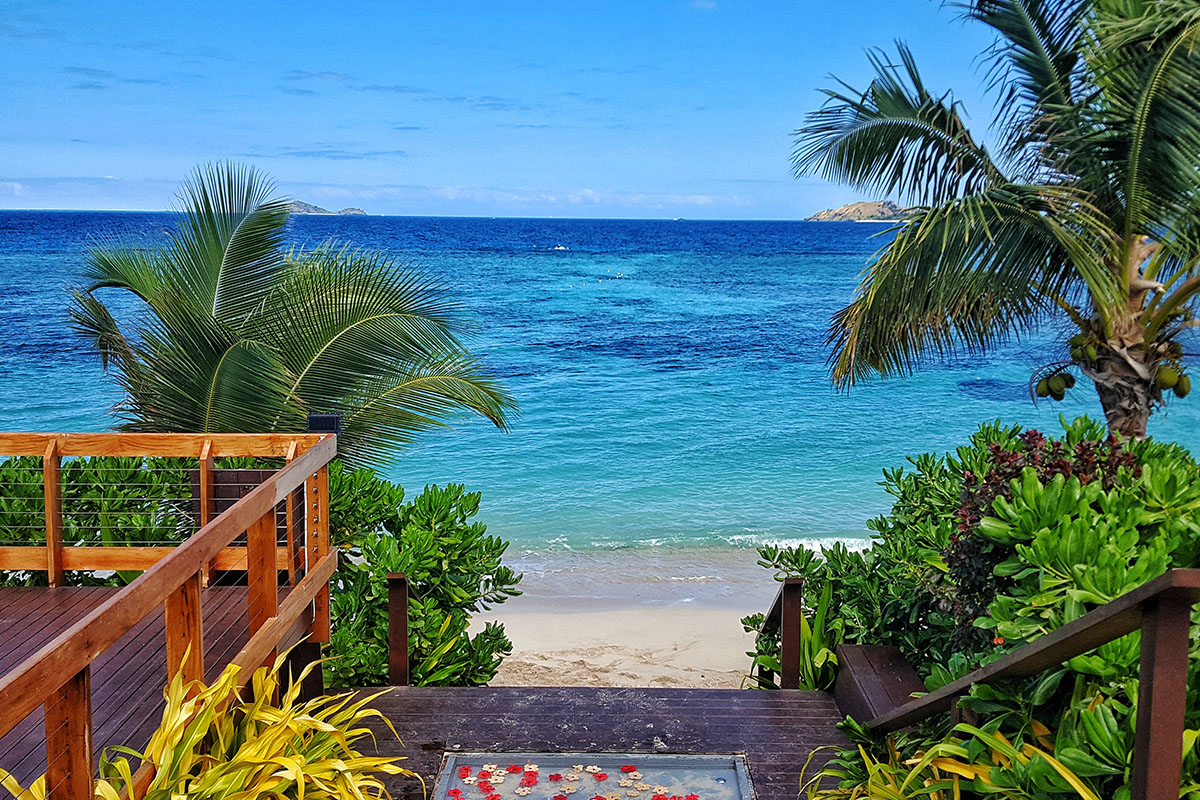 It is probably no surprise that once you have made it to this mostly deserted island all you will want to initially do is chill out by the pool or the beach and absorb some sunrays, drinking cocktails and dust off that book you brought with you. The peaceful vibes will surround you and suddenly you will find that you are now on 'Fiji Time' – A concept described to me by one of the locals as 'No rush, no hurry'. The sun is pretty strong out here in the Pacific so it is definitely best to have some decent strong sunscreen, so you can relax with no worries.
2. Nature walks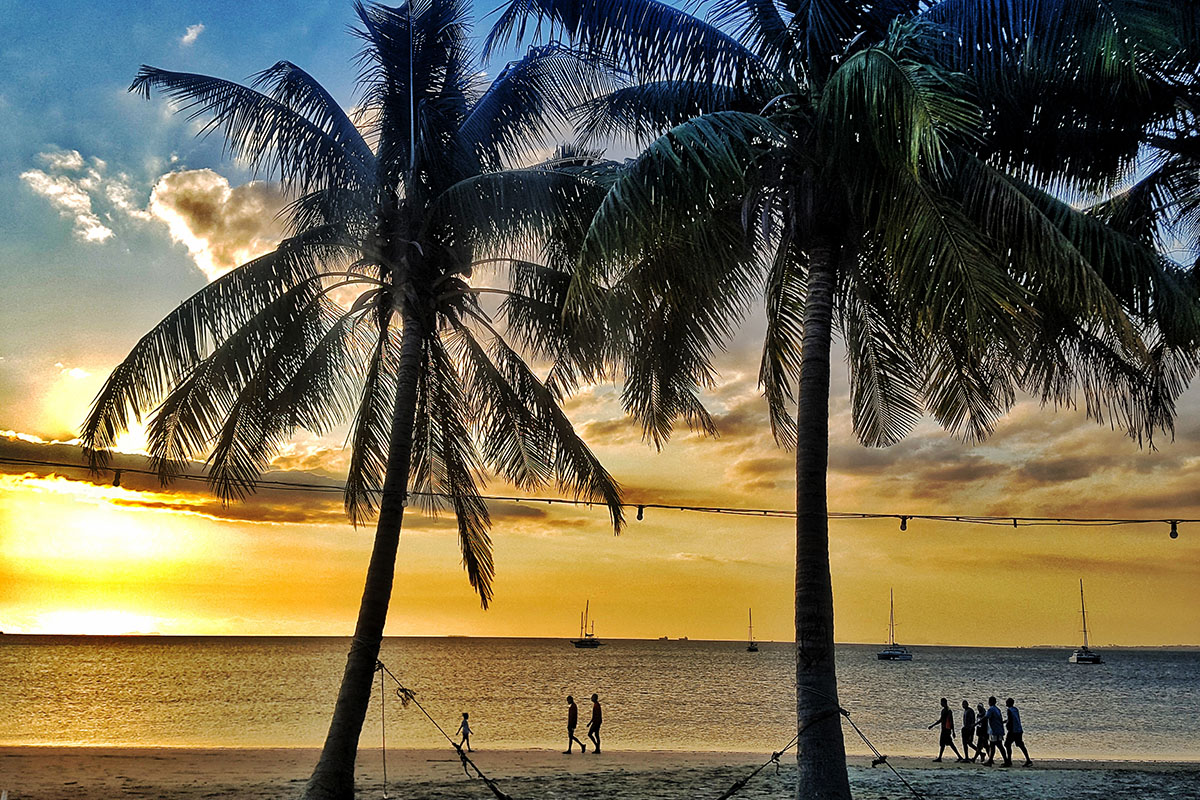 Considering that Tokoriki is quite a small island, there are some fantastic scenic walks that you can either take part in as a guided tour, or explore by yourself, tackling the tropical terrain. The island is host to a number of exotic plants that the locals claim to have ancient healing properties and the locals are more than happy to share their wisdom and knowledge.
You can also explore the white coastal shores and rock pools where a number of sea life creatures roam freely, ducking under the shade of palm trees and avoiding the odd coconut that may fall down.
3. Scuba Diving/Snorkelling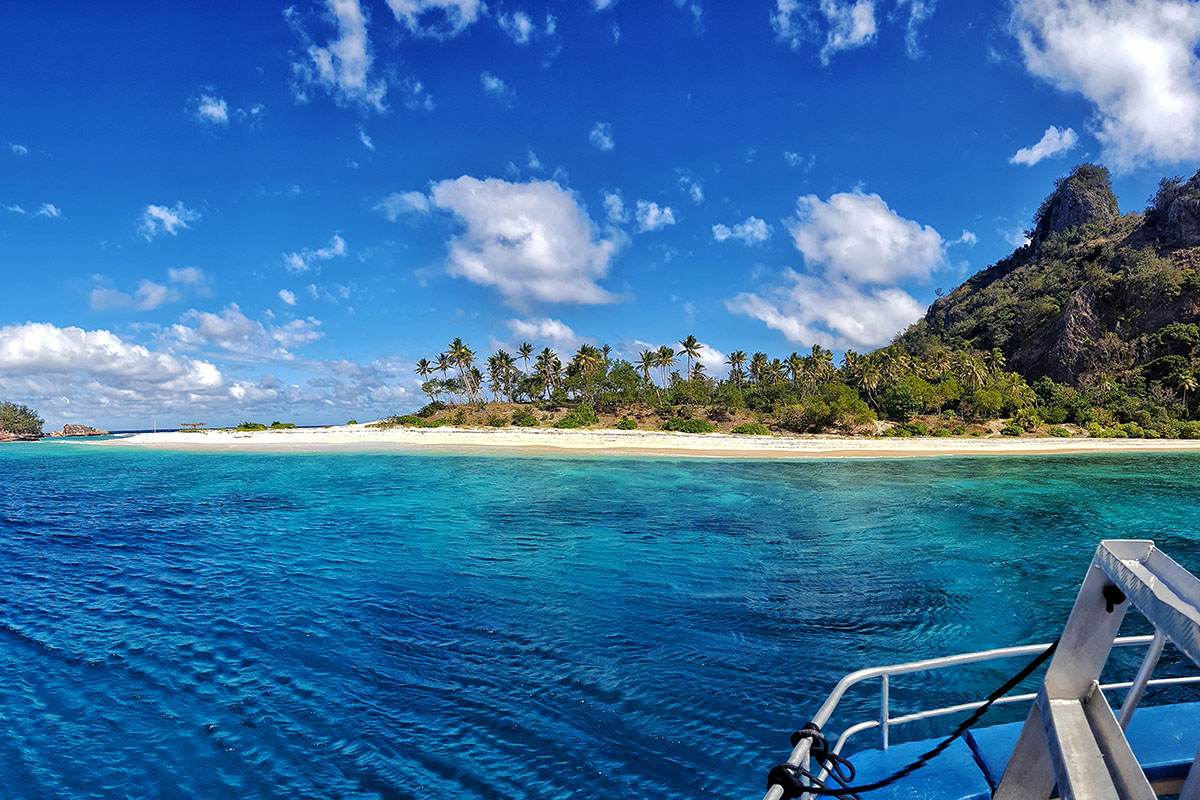 One of the main dive centres on the island is the Tokoriki Dive Shop which is located outside of the Sheraton Resort. This is hands down one of the best ways to explore the bright and colourful marine life that encircles the Fiji Islands more intimately. With a significant amount of rainbow coral, it is home to 1200 species of fish, turtles and sharks, which will provide an unforgettable experience. The only downside is that it is not cheap, with prices starting at around $280 Fijian.
However, the cheaper option of snorkelling provides an equally satisfying experience from a bird's eye view just beneath the ocean's surface.
4. Water Sports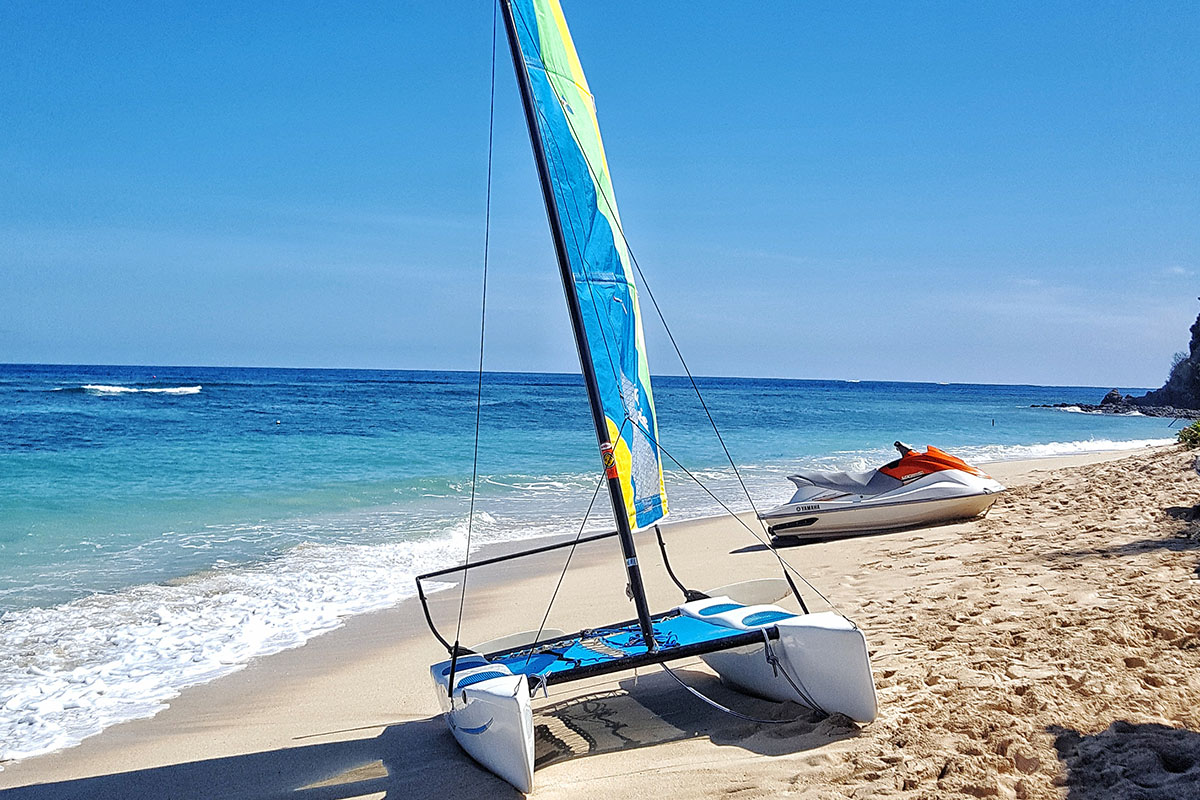 The best part about clear blue ocean water? Water sports!
There are a number of water sports offered on the island which you can partake in should you wish to pull yourself away from relaxed state you may find yourself after a few days by the pool or beach. Some options available are:
Paddle Board and Surfing
Jet Skiing
Catamaran sailing
Kayaking
Hobbiecat
Whichever one of the above you choose, it will be sure to put a smile on your face and give you some epic photo opportunities if you have a GoPro or are just lucky enough to have your own photographer AKA friend or partner.
5. Visit Monuriki Island, AKA Tom Hanks Cast Away
This had to be my favourite part of the trip. Monuriki Island was home to Tom Hanks whilst filming 'Cast Away' and pretty much all of the iconic scenes can be seen up close and personal. Just a short 30-minute boat ride from Tokoriki, this island is a deserted paradise and one I would quite happily be shipwrecked on for a period of time – maybe not as long as Tom Hanks though. It is a tiny 1km long, 600m wide island which is uninhabited by any of the locals. The first thing you will notice are the different shades of clear blue sea water and the super white beach leading up to the incredibly green palm trees. Surrounding these are volcanic rocks which contrast nicely against the islands background.
Once on the island you can take photos of the famous 'Help Me' SOS sign made on the beach, climb to the highest point of the island for a breathtaking elevated view and of course search for Wilson.
6. Tokoriki Island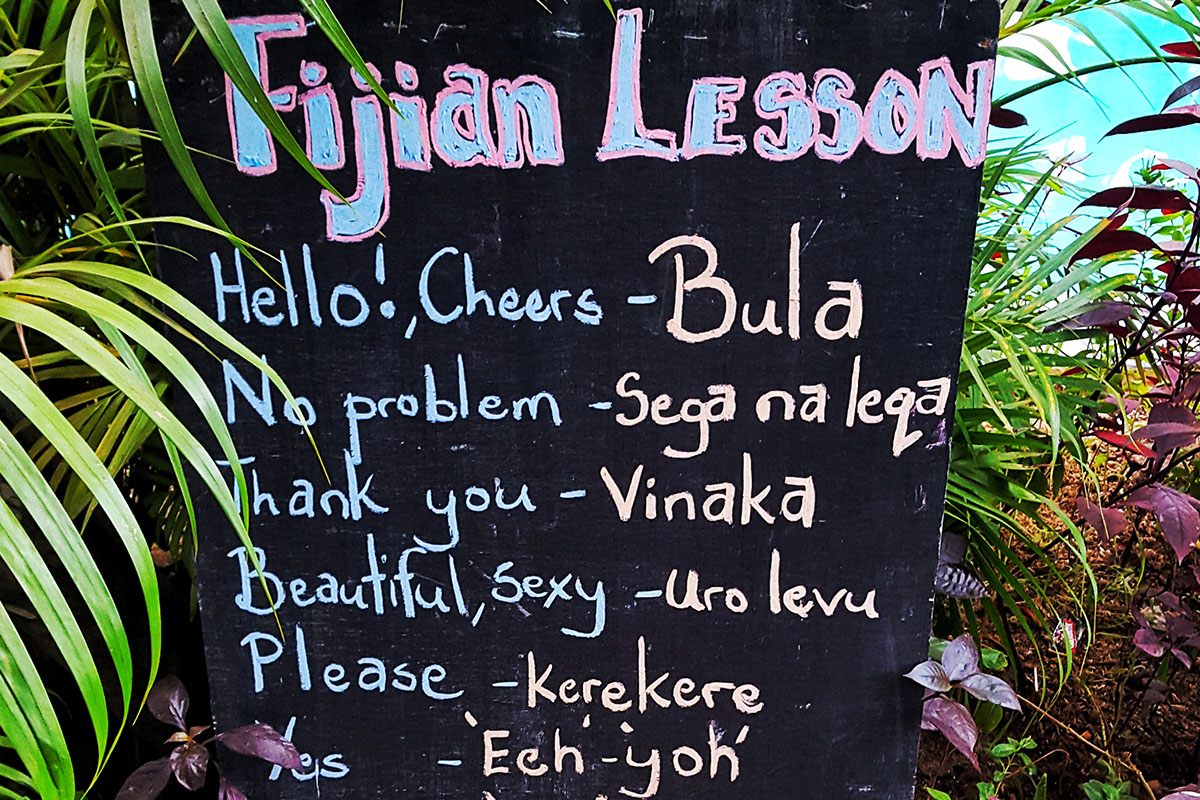 So, all in all Tokoriki is a fantastic, beautiful and exotic place to visit whether you are looking for a chilled-out holiday or an action-packed adventure!
Be sure to check out my website for more information and travel advice as well as my Twitter @TakeLeapTravel and Instagram @taketheleaptravel.
See more, do more, feel more with budgetair.co.uk
---
Want to read more?